Football-crazy just like the pott
From a small football field to a sold-out stadium
I was born in the northwest of the Ruhr area, in Gladbeck (Town in the Ruhr area in Germany), on 20 September 1993. The topic of football is omnipresent here in the "Pott", not least because of the numerous traditional clubs. Even my family's enthusiasm for football has no hold.
I was lucky enough be able to experience a few games with my dad in the old park stadium before moving to the arena. I was so proud to be there live when S04 played.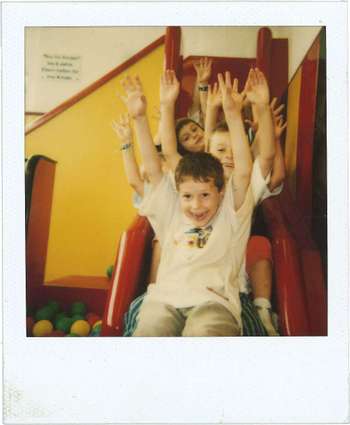 Listening to the Bundesliga on the radio was really boring. You did not see anything, had to be quiet and nobody wanted to play football with me. I would always go to the football field to play (or "Poehlen" as we call it in the Ruhr area) with some buddy from the neighbourhood.
The only thing we needed was a ball ... and of course the obligatory pack of ice tea.
Sunday belonged to the amateur football. We went with the whole family to one of the numerous cinder fields of the Ruhr area. While the others were watching the game, I preferred to hit my ball against the goal wall for hours or tirelessly trying to break my record in keeping the ball up. Nowadays, unfortunately, I seldom have the time to personally watch such games, but the memory of these Sundays together with the dirt of the cinder fields on the clothes and the dusty shoes are as much a part of my life as the greatest stadiums in the world of professional football today.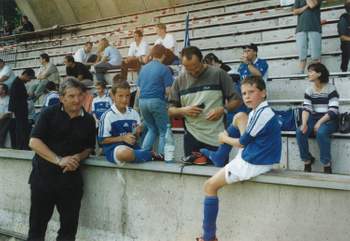 Other highlights of my past are the family celebrations. No party without concentrated football expertise. In principle, almost everyone in my family had the makings of a pro, if only there had been more time for training or they had had a bit more luck. Whether it really was because of these poor excuses, we will never know ;-)
But what I do know is that the familial connection to football, fun and my early-discovered talent were the deciding reasons why I started playing football so intensively. Discipline and ambition, on the other hand, are the reasons why I have never stopped. My life as a professional football player is my very personal dream come true.
But I have never stopped dreaming, because there are so many things I want to achieve in my life.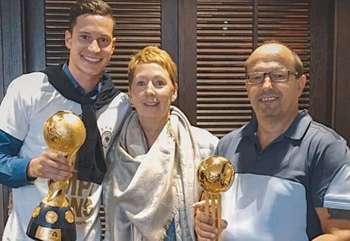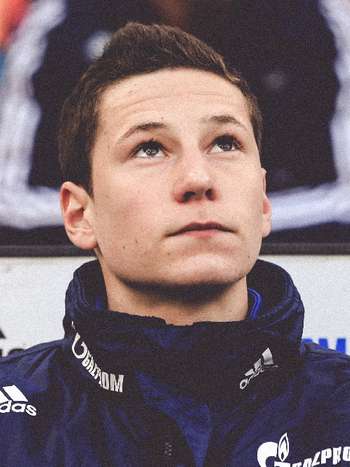 PS: I am often asked which the best team is that I have ever played for. A difficult question, but there is only one answer:
The team that has accompanied and supported me like no other through all the highs and lows of my eventful career so far and has made me who I am today - my football-crazy family!

Thank you for being there and always supporting me.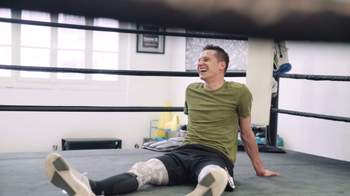 01
Mafia movies like Scarface, The Godfather & Goodfellas are my favourites
02
I pretty much devoured the series Game of Thrones and Narcos
03
I play PlayStation or Super Nintendo in my spare time
04
Nothing beats the schnitzel with a creamy paprika sauce made by my mom
05
The best pizza calzone is available at Giovanni in Rentfort
06
I am an absolute dog lover
07
As a kid I took riding lessons a few times
08
My opinion as a football expert has been in demand from an
early age
09
My idols, since childhood, have been Rivaldo, Zidane, Raul
10
My father became B youth team German Champion with S04 in 1978
11
My favourite stadium is the Veltins Arena
12
My record in holding up the ball is 5711 contacts
13
I was Michael Ballack's player escort in 2001
14
15/16 I lost to Schalke and Wolfsburg 0:3 respectively
15
At PSG, I scored one goal in the first match of each competition
16
At the age of 17, and with jersey number 31, I shot the 1:0 after 17:31min in the cup final 2011
#JDX
For small insights into the player's cabin and my everyday life follow me on