For "Stop 10 seconds" campaign with Unicef in Copenhagen
My first official action as a Unicef sponsor began with a video call to Mats Hummels at #Stop10Seconds. I joined immediately and I'm sure that I will be able to convince many others - Dirk Nowitzki, Boris Becker, Joko Winterscheidt, Eva Padberg, Franziska Knuppe, Felix Neureuther and many more.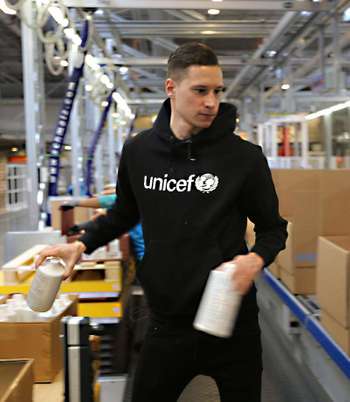 However, helping children in crisis areas requires an incredible amount of know-how and professional logistics. I wanted to see all that for myself, and I was really impressed. I knew it would be big. But at the logistics centre in Copenhagen, I got an idea of what big really means and how exactly Unicef helps. I think that no child in the world should starve!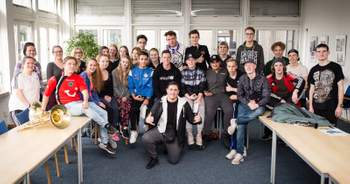 Every day, every 10 seconds, somewhere in the world a child under the age of 5 dies of hunger - the social media campaign #Stop10Seconds wants to help end this situation. On their social media channels, celebrities call on other public figures as well as private supporters to donate and become involved with a "stop gesture". With the donations collected, at least 10,000 malnourished toddlers in South Sudan would be provided with peanut paste and special therapeutic food and be saved from starvation.