Gladbeck - my child friendly city
More and more children and young people are growing up in cities. Worldwide, every third person, who lives in a city, is a child or an adolescent - and it is trending upwards. It is a core task for politics and cities on all five continents to make the childhood in cities and communities more child-friendly. A task I want to participate and support.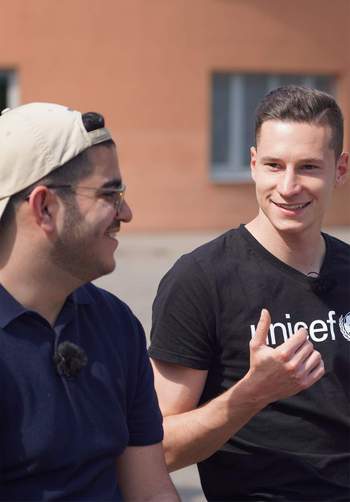 Together with the Unicef Junior Advisory Board, I have therefore visited the places of my childhood in Gladbeck. I would like to encourage children and young people to have their own opinion and to speak out. Unfortunately, I was not able to attend the first international Child Friendly Cities Summit in Cologne, but I did not miss the opportunity to encourage the participants via live video: Only if you say where the shoe pinches you, improvements can be achieved!